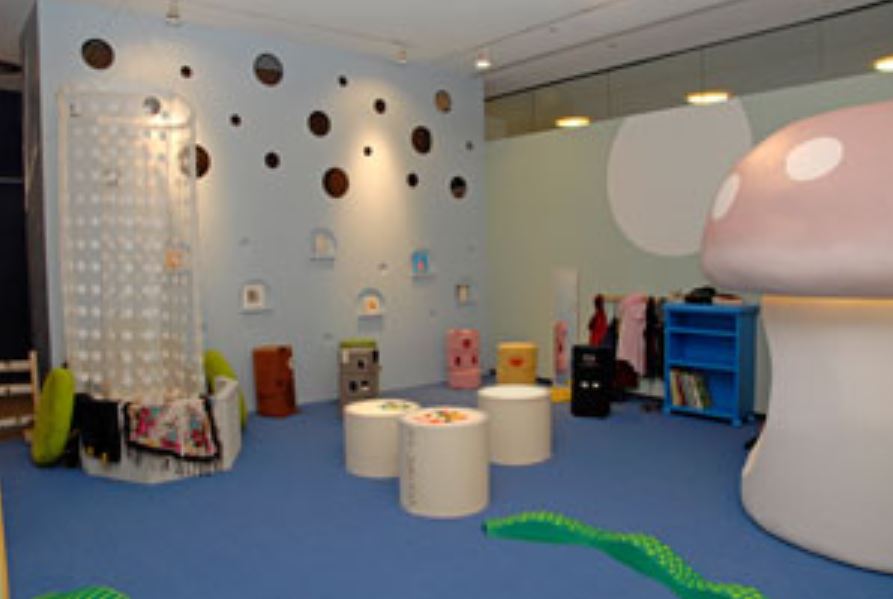 SafeLandings Featured in New York Magazine's "The Best Indoor Play Space"
Moody AFB Child Development Center is now a Safer Place Thanks to SafeLandings
---
VALDOSTA — Equipped with plastic dinosaurs, new Eric Carle books and SafeLandings, the new Moody Air Force Base Child Development Center II will eliminate the 18-month waiting lists for Moody personnel to receive on-base child development.
"Don't you wish you could be a kid again?" was the question that kept popping up between acquaintances at the open house tour of the facility.
The floor plan is open and allows for easy maneuverability in the 38,000-square-foot, environmentally friendly facility. Automatic sinks have been installed in each classroom along with hospital operating room-quality flooring, which requires only water to clean.
After brief comments from Col. Billy D. Thompson, commander of the 23rd Wing at MAFB, and Sandra Richardson, director, resource issues, office of the Under Secretary of Defense, dozens of families toured the facility.
"I can say that as a parent, I would never allow my child to go to a child-care center off base," said Erin Burgess, mother of a 3-year-old boy. "Now that he's been in this type of care, with the safety, security and technology available, along with the quality of people that you see here every day. ... There's nothing more important to any parent than the safety and comfort of their child and I think that the center on base gives that more than any other place."
The $10.6 million facility increases Moody's child-care capabilities; expanding accommodations from 236 to more than 500 children. Both facilities will work in conjunction and both feature similar technology, like the real-time surveillance system which allows staff members to monitor activity.
Before, Moody personnel could potentially wait six to 18 months before a spot opened for a new child. This waiting list has been a reality for Moody families for the last 13 years.
"We'd have military families coming to the base and it would take them 18 months to find child-care," said Karen White, chief, development center director. "Some families would actually remain on the base for two to three years and never get on-base childcare."
Staff expects the new facility to operate at full capacity within 18 months. Unfortunately for civilians, the facility is only available to Moody personnel.
Paid for with federal money provided by President Barack Obama's stimulus package two years ago, the construction project provided 93 jobs and completed construction on April 1 of this year.
"It's a long process but, without the stimulus program, it would have taken even longer," said Col. Mark A. Ruse, commander of the 23rd Mission Support Group at Moody Air Force Base. "This supports the mission by giving the military members and families peace of mind so that, while they're out doing their job, they know that their children are being well taken care of.
"We at the Air Force spend a great deal of time and resources for family support and quality of life and this is just one of these examples."
To read the article in its original text click here